It's
Blog Action Day
2013 and this year we, as a collective, are focusing on human rights. As an ethical fashion blogger I've looked at the
Rana Plaza factory collapse
in my previous post and now I'm doing an outfit post to show you how you can use fashion to promote the proper enforcement of human rights.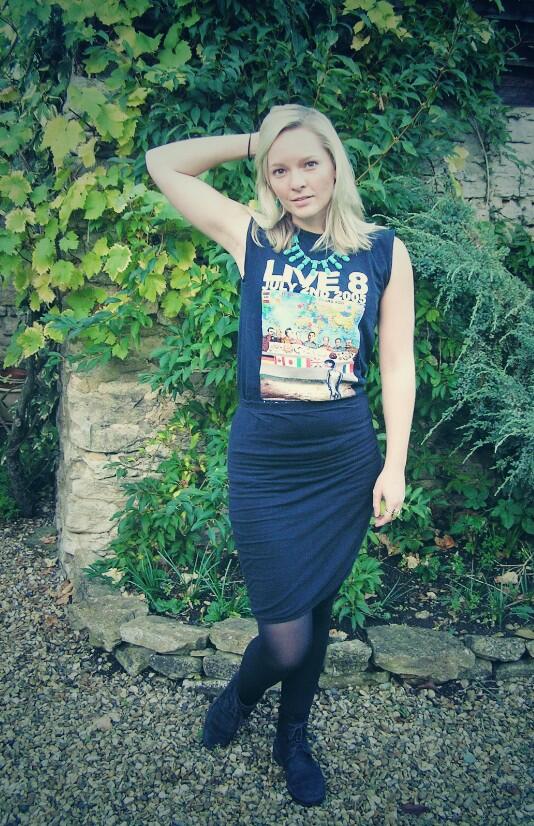 In this picture, I'm wearing a top and a pair of boots both bought from
Oxfam
. Buying from Oxfam not only promotes the reduction of consumption and waste in the fashion industry but also gives to an incredibly good cause. Oxfam is committed to reducing poverty around the globe and promoting human rights. This top is actually originally from
Edun
- an ethical fashion brand which uses Fair Trade in its supply chain and promotes use of the African fashion industry. Fair Trade strictly promotes human rights in its labour policies.
The skirt is from
People Tree
- pioneer of ethical and Fair Trade fashion and the first fashion brand to be accredited by the WFTO. People Tree is committed to providing long term jobs to those who need them most and creating beautiful items of clothing in the most human and environmentally friendly way possible.
By choosing to shop from ethical, Fair Trade, second hand and charity fashion brands; we can make a positive difference to peoples lives around the world and throughout the supply chain. Our purchasing power should not be over looked. As consumers we hold immense power over fashion brands; their supply meets our demand- if we demand better, they will have to provide.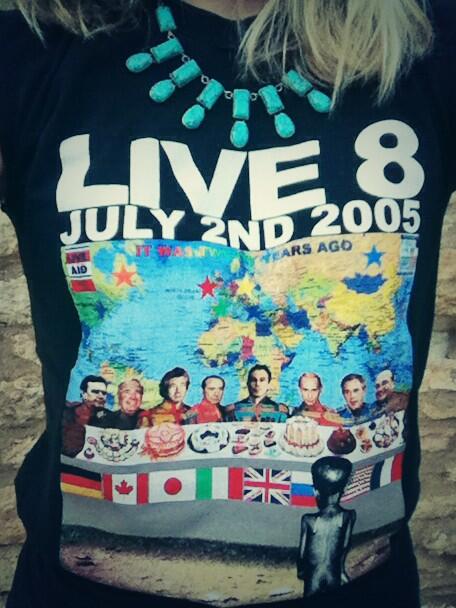 Join the debate on twitter : )